VIGUA
OUR PLANT IN GUATEMALA
For more than 50 years Vidriera Guatemalteca, has been known for its utmost know-how and excellence in the manufacturing of high-end packaging glass. Vigua manufactures moulded glass containers for the pharmaceutical, liquors, food, brewery and soft drink industries in a huge variety of designs and sizes.
Located in Guatemala City, Vidriera Guatemalteca Glass Factory has an installed capacity for melting 410 tons of glass daily, what means approximately 500 million bottles per year
The two glass furnaces are using state of the art technology, equipment that allows them to operate in a high efficiency level in terms of energy usage and operational costs in the melting process of the glass and a high-quality glass as a final product.
Vidriera Guatemalteca facility can produce three different glass colors: amber, emerald Green and Flint according to the requirement of our customers. Also we have a special technology that allows the company create specific colored glass bottles for special needs of the market.
Vidriera Guatemalteca is equipped with 5 production lines, each has been equipped with state of the art technologies from the most referent suppliers of the glass industry. The bottles can be packaged and delivered according to the clients requirement in conformance of Good Manufacturing practices, supporting the FSCC 22000 Harmlessness System.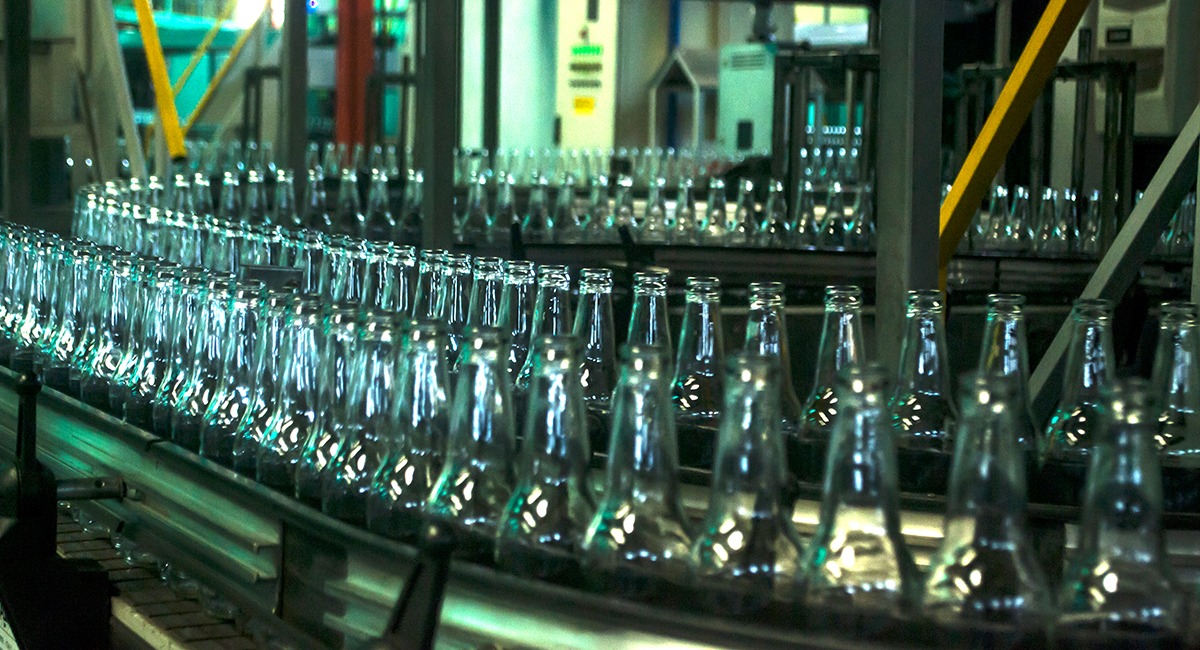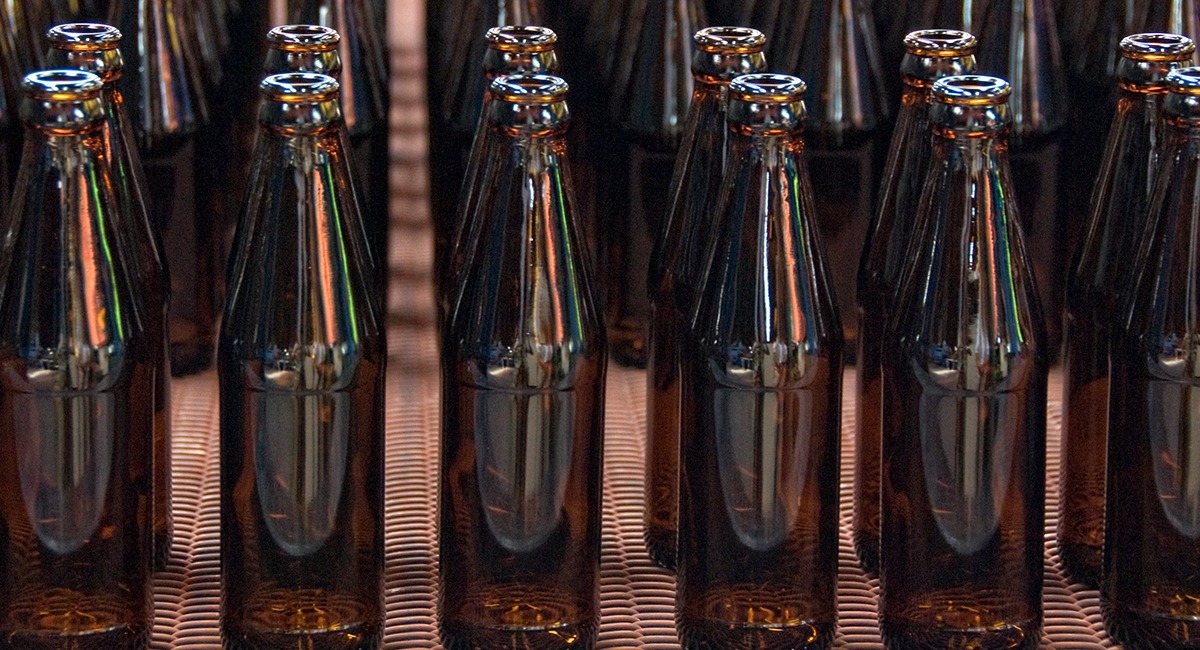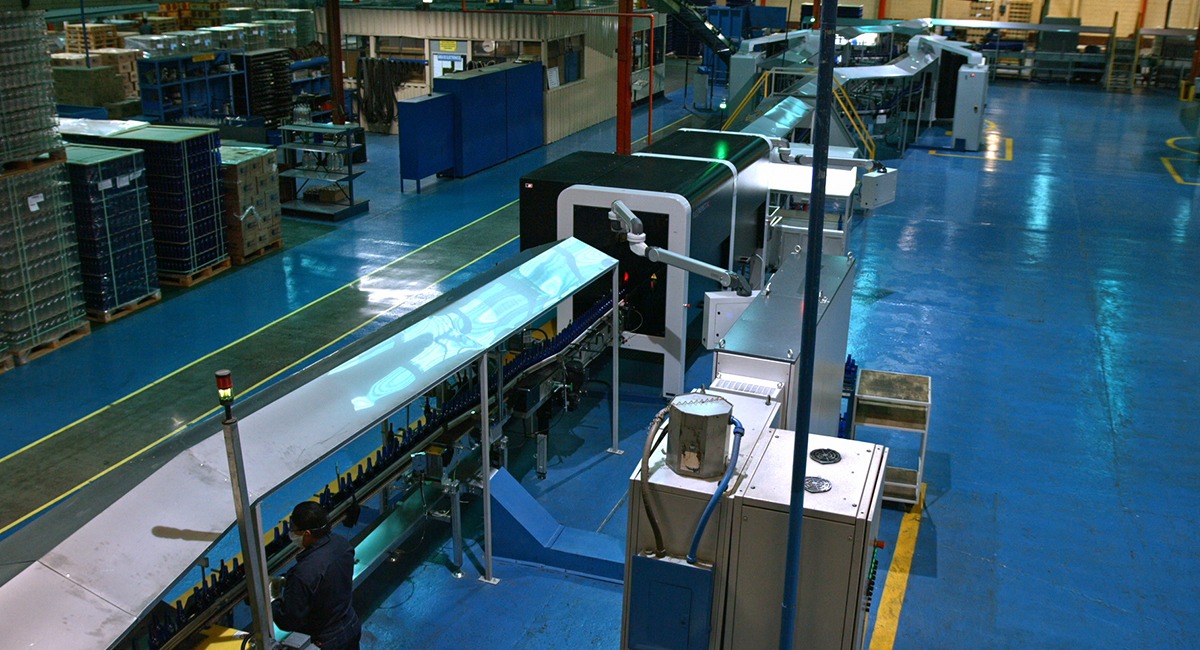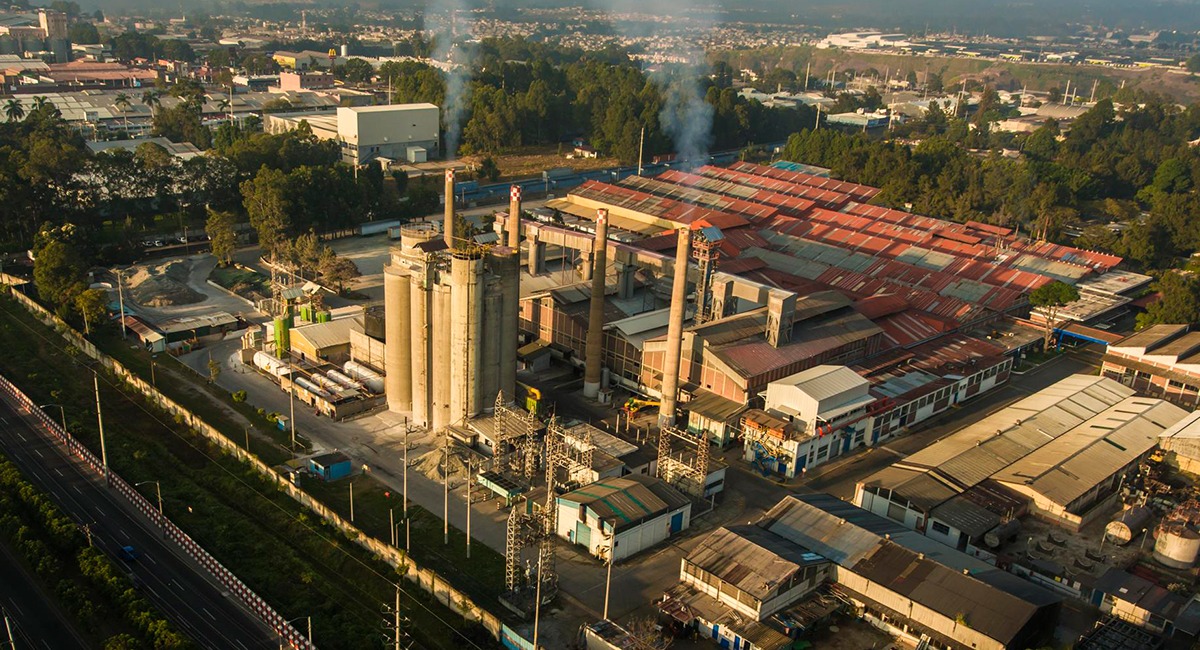 DECORATING (ACL)
Vidriera Guatemalteca, S.A. has the capability for applying ceramic labels onto the glass bottles. To achieve this, state of the art equipment has been acquired with special features such as 8 different colors in one label with a precision of 0.2mm
QUALITY ASSURANCE MANAGEMENT
Vidriera Guatemalteca, S.A. has been manufacturing high quality glass packaging for many years. The production plant operates under a 24/7 control process and quality system that provides information in real time for ensuring constant high-level quality and flexibility for attending the regional market.
TESTINGS
Chemical and physical tests are made to the glass formula and final glass bottles as a part of the quality assurance system. International standards have been adopted as mandatory quality parameters for auditing the productions along the entire manufacturing process.
AUTOMATIC INSPECTION EQUIPMENTS
VIGUA has been investing in state of the art automatic inspection equipment for ensuring high quality glass bottles for all the customers. Very important agreements have been achieved with the most remarkable suppliers on the glass industry with these acquisitions.
Vidriera Guatemalteca counts with the following certifications:
ISO 9001-2015, FSSC 22,000, SMETA y OEA-GT